What Is Happening
August 2, 2013
Anguilla kicks off its annual Summer Festival early this year with pre-carnival activities beginning as early as July 26, extending the calendar of festivities to three weeks of fun. This year's festival officially takes place August 1-11, under the theme, "Participate, fete, mass and spree, Anguilla Summer Festival 4 ALL ah we." Continue reading →
Posted in
Events
,
Home Page Featured News
|
Leave a comment
August 2, 2013
Media Contacts:
Jennifer Johnson / Chelsea Olson
Cheryl Andrews Marketing Communications
P: 305-444-4033
Jennifer@cam-pr.com / Chelsea@cam-pr.com
ANGUILLA GOES FROM LAIDBACK TO LIVELY WITH ANGUILLA SUMMER FESTIVAL 2013
Revelers from the Caribbean and beyond to celebrate Anguilla's carnival August 1-11
ANGUILLA, B.W.I. – July 18, 2013 – The Caribbean island of Anguilla kicks off its annual Summer Festival early this year with pre-carnival activities beginning as early as July 26, extending the calendar of festivities to three weeks of fun. This year's festival officially takes place August 1-11, under the theme, "Participate, fete, mass and spree, Anguilla Summer Festival 4 ALL ah we." Continue reading →
Posted in
What Is Happening
|
Leave a comment
May 3, 2013
Anguilla Lit Fest
"A Literary Jollification"
May 23 – 26, 2013
Host Hotel: Paradise Cove Resort
Sponsor Hotel: Cuisinart Golf Resort & Spa
Official Bookstore: Coral Reef Bookstore
Thursday, May 23, 2013
(Delegates and patrons begin arriving throughout the day. Hotel check-in; registration
at Host hotel, Paradise Cove Resort.)
Welcome Cocktail Reception for all delegates and invited guests at Paradise Cove Resort.
1:30-2:30 pm
Champion Pursuit of Literacy with Lit Fest Authors and Anguilla's Primary School students
Special Guests:
Nikki Giovanni, Author/Poet/Professor
Virginia Fowler, Author/Professor/Biographer
Gillian Royes, Author
Touré, Author/Cultural Critic/MSNBC Host
Yasus Afari, Poet
Judith Curr, Executive Vice President, Publisher,
Atria Books/Simon & Schuster
Amanda Steadman, Author
Amy Berkower, Publisher/CEO, Writers' House
Sarah Weiss, Assoc. Editor, Grand   Central/Hachette
Dan Weiss, Publisher-at-large, St, Martin Press
Denise Crawford, Self-published Author
Jo-Anne Mason, Author/Illustrator
6:30 – 8:00 pm
Welcome Cocktail Reception for all delegates and invited guests at Paradise Cove Resort.
Friday, May 24, 2013
8:00 am
Breakfast and Late Registration at Paradise Cove
8:45-9:45 am
Rise & Shine Breakfast Presentation at Paradise Cove.
Mistress of Ceremonies:
Carla D. Harris
Featured Speakers:
Lasana Sekou, Poet/Author/Publisher, House of Nehesi Publishers
Rita Celestine-Carty, Author/Poet/ Educator
Vanessa Croft Thompson, – Poet
Marcel Fahie, Author/Poet
Coffee Break
Sponsored by Coral Reef Bookstore
10-11:45am

Panel Discussion Topic:

Writing is Just the Beginning
The New Publishing Rules

Moderator:
Judith Curr, Executive Vice President, Publisher,
Atria Books/Simon & Schuster
Amy Berkower, CEO, Writers' House
Sarah Weiss, Assoc. Editor, Grand Central/Hachette
Dan Weiss, Publisher-at-large, St, Martin Press
12-1:30pm
Maverick Luncheon Presentation – Topic: Expression of Self: Becoming The Poet and Author you Want to Be
Keynote speaker:
Nikki Giovanni, Poet/Author/Educator
Introduced by Virginia Fowler, Author/Educator/ Biographer to Nikki Giovanni
Special Guests:
The Students and Teachers of the ALHCS
1:45-3:15pm
Panel Discussion – Topic: Artists On the Page –From Ideation to Publication
Moderator
Rita Celestine-Carty, Author/Poet/Educator
Panelists:
Gillian Royes, Author, The Man who Turned Both Cheeks
Yasus Afari- Author/Philosopher/Performance Poet
Amanda Steadman – Author/Lifecoach
Catrina Llewellyn-Jones – Self-published Author
Denise Crawford- Self-published Author
3:15-4:30 pm
Anguilla High Tea
Opportunity to mix and mingle with the authors and get those books autographed!
7:00- 8:30 pm
A Celebration of the Anguilla Arts.
Saturday, May 25, 2013
| | |
| --- | --- |
| 8:00 am | Breakfast at Paradise Cove Resort |
| 8:45-9:45 am | Rise & Shine Breakfast Presentation at Paradise Cove – Topic: Anguilla Revelations |
| Featured speakers: | Hyacinth Hughes – Poet, Winner, Malliouhana Award 2012; Timmy Webster, Poet; David Carty, Poet, Author, Historian. |
| Coffee Break | Sponsored by Coral Reef Bookstore |
| 10-11:45am | Master Class – Topic: Create Dangerously |
| Keynote Speaker: | Edwidge Danticat, Award-winning Author, Educator |
| 12-1:30pm | Thought Leaders' Luncheon -Topic: Who Are We? Exploring Our Consciousness |
| Keynote Speaker: | Touré – MSNBC Host, Author, Cultural Critic |
| 1:45-3:15 pm | Panel Discussion: Writing: The Male Perspective |
| Moderator: | Marcel Fahie, Author/Poet |
| Panelists: | Touré;Yasus Afari; Lasana Sekou; Dan Weiss; David Carty |
| 1:45 -3:15 pm | Junior Master-Class: Youthful Creativity |
| Facilitator: | Jo-Anne Mason  An interactive session especially for those inspired from an early age to channel their inner muse. |
| 3:15-4:30 pm | Anguilla High Tea.  Opportunity to mix and mingle and get those books autographed! |
| 7:00 pm | Voices of Celebration: Featuring Yasus Afari, Award-winning Performance Poet of Jamaica and an Open-Mike Session in honour of Nikki's 70th Birthday. The Dune Preserve |
| 9 pm-Onward | Experience Anguilla After Dark (Optional) |
Sunday, May 26, 2013
9:00 am – 12:00 noon
Opportunity to craft your personal Anguilla Experience: Spa, Arts, Shopping, Golf, Tennis, Island Tour (sign-up for optional packages – additional costs apply)
12:15 pm
Transfer to Sandy Ground
-Lunch @ Johnno's Beach Stop featuring Live Jazz
-OR Sandy Island, a quintessential Robinson Crusoe-like offshore cay
(Sign-up for optional packages; additional costs apply)
4:30 pm
Return to host hotels.  Afternoon and evening at leisure
Monday, May 27, 2013
Departures
Posted in
What Is Happening
|
Leave a comment
April 17, 2013
ANNOUNCING THE 2ND ANNUAL ANGUILLA LIT FEST: A LITERARY JOLLIFICATION
The best and brightest literary event in the Caribbean May 23-26
THE VALLEY, Anguilla – April 16, 2013 – The tropical Caribbean island paradise of Anguilla will host the second annual Anguilla Lit Fest: A Literary Jollification from May 23-26, under the distinguished patronage of Nikki Giovanni, poet and award-winning author. Joining Giovanni to headline Lit Fest 2013 will be: author Edwidge Danticat of Haiti/Miami; author and Executive VP of Simon and Schuster/Atria Books, Judith Curr; author and MSNBC host, Toure; author and lecturer Gillian Royes of Jamaica/St. Croix and Marcel Fahie, Anguillian historian, playwright and author.
Completing this distinguished panel of authors and publishers will be: Amy Berkower, publisher/CEO, Writers' House; Virginia Fowler, author/professor; Gillian Royes, author; Bob Shacochis, author/travel writer; Lasana Sekou, author/poet publisher, House of Nehesi, of St Maarten; Amanda Steadman, author/lifecoach of USA/St Martin; Sarah Weiss, associate editor, Grand Central/Hachette; Dan Weiss, publisher-at-large, St. Martin Press. Also ANGUILLIAN AUTHORS, Rita Celestine-Carty, author/educator; David Carty, poet/author/playwright; Denise Crawford, Self-published author; Vanessa Croft-Thompson, poet; Hyacinth Hughes – poet/winner of the Malliouhana Award 2012; Catrina Llewellyn-Jones, Self-Published author; Jo-Anne Mason, author/illustrator; and Timmy Webster, poet.
The Anguilla Lit Fest pays homage to Anguilla's literary heritage and offers yet another great reason for visitors to come to the island during the early summer period for the three day event. A registration fee of US$150.00 includes a welcome cocktail party, breakfast and lunch presentations, special sessions with the authors and fun-filled evening soirees. The program includes a free day to ensure that participants will have the opportunity to experience the best of all Anguilla has to offer. Last year, arrangements were made for a cross section of students from the Primary Schools to interact with the visiting authors and for students from the Secondary School to attend the presentation of the event headliner as specially invited guests. This year, not only will these two events be repeated for the children of Anguilla, but the organizers have also added a special session for children and young writers on the afternoon of Saturday 25th May.
The name of the festival speaks to a very important facet of Anguilla's cultural heritage–The Jollification. Rhona Richardson, a member of the Anguilla Community Foundation explains the concept of the Jollification as "a getting together of people to share and help neighbors." This was done through the plowing and planting of ground (fields), all against the backdrop of men working together, women cooking, and children playing, while the work was carried out free of cost, with much laughter, singing and "jollification." Noted economist, historian, author and playwright, Marcel Fahie writes that through the Jollification, "We helped each other with the construction of our homes. Mutual aid and assistance in the form of free labor was also employed to build community facilities, access roads to and from isolated parts of villages, church buildings, community halls and playing fields. The spirit and elements of the jollification survive to this day in various forms. Most notable is the contribution of our time and effort to furthering the programs of our religious and charitable organizations."
Speaking about the organization of the Literary Festival, Director of Tourism Candis Niles notes, "Last year's event was absolutely wonderful. The ambience, the caliber of presenters, the interaction between successful authors and literary hopefuls, the creative energy and excitement was tangible, and many of the participants left the Festival with a renewed sense of commitment to their gift of self-expression. Now we are about to do it all over again! The Anguilla Lit Fest would not have been possible without the jollification approach," adds Mrs. Niles. "For the support of our partners, sponsors, and the community, the Anguilla Lit Fest Committee and the Anguilla Tourist Board extend our thanks and appreciation."
Special packages for the event are being offered by Anguilla's leading accommodation establishments, including the host hotel, Paradise Cove Resort and sponsor hotel Cuisinart Golf Resort & Spa, Cap Juluca Resort, Shoal Bay Villas, Little Butterfly Villa, Bird of Paradise Villa, Anacaona Boutique Hotel, Anguilla Great House Beach Resort and Nathan's Cove.
Flights can be arranged on American Airlines, Jet Blue, USAirways, United Airlines and Continental Airways through San Juan, Puerto Rico or St. Martin with onward connecting flights or ferry into Anguilla; or on regional carrier LIAT which is offering special flights to the island just for the event (www.liat.com) Travel from the Caribbean can also be done through Winair.
To register, visit http://ivisitanguilla.com/register or call 786-235-1310 or 264-497-2759.
Posted in
Home Page Featured News
,
Press
|
Leave a comment
March 22, 2013
COME CELEBRATE ANGUILLA'S LIT FEST
MAY 23-26, 2013 | HOSTED BY PARADISE COVE RESORT
Registration Fee: US $150.00 (Includes signature events, panel discussions and shuttle to conference venue)
Subject to change without notice (2013)
For more information call us at: 877.4.ANGUILLA or 1.264.497.2759
The Anguilla Lit Fest Committee is pleased to announce that visitors from the Caribbean who normally require a visa may be granted a visa waiver to permit entry into the island to attend the Lit Fest. Simply contact the Immigration Department at immigration@gov.ai to submit a request for permission to enter without visa, along with a copy of your passport details, flight information and place of stay while on the island.  Address your request to Ms Laureen Bryan, Chief Immigration Officer.
You can register as well as pay for your Anguilla Lit Fest passes online http://ivisitanguilla.com/register
Paradise Cove presents "Lit Talk Anguilla"
Valid for dates May 22 – 27, 2013
4 Nights Accommodation
Welcome Fruit or Rum Punch
Full breakfast
All applicable service charges and levies
Studio Suite US$840.00 (max. 2 persons)
1 Bedroom Suite US$1,100.00 (max. 2 persons)
2 Bedroom Suite US$1,560.00 (max. 4 persons)
Contact us for rates for additional nights, and for extra person(s) in 1 or 2 bedroom suites
Certain terms and conditions will apply
All applicable service charges
WEB: http://www.paradisecoveanguilla.com
TEL: 264-497-6603
Email: info@paradisecoveanguilla.com
Anacaona Hotel
"Anguilla Lit-Fest: A Literary Jollification"
May 22-26, 2013
Four Night Anacaona Getaway Package 2013
Enjoy 4 Nights Accommodation for two, Continental Breakfast daily for two, Two
dinners for two in our Firefly Restaurant including one of our cultural evenings
(Thursday evening "Mayoumba Folkloric Theatre"), Monday Evening Manager/
Owners Cocktail Reception, A bottle of Wine upon Arrival, Accommodation tax
and service charge, Welcome Rum Beverage. Kindly note: Beer, Wine, unless
noted are at additional cost. Additional nights if needed will be charged at
published Rack Rates.
Four Night Double Occupancy Package Rates from US$1,090.00 – US$1,400.00
**Please inquire on additional nights available with or without meals.
Restrictions:
• Promotion is subject to Availability
• Kindly note: Beverages with meals are at additional cost. Additional nights if needed will be
charged at our Rack Rate.
WEB: http://www.anacaonahotel.com
TEL: 1-264-497-6827
BIRD OF PARADISE
"Lit Fest Package"
Anguilla's Bird of Paradise, named one of the top 20 villas in the world by Islands and Ocean Home magazines, offers a Lit Fest Package which is more than $1000/night less than the winter rate. Join together with your friends to rent this villa comprised of four buildings with four master suites, each with an equal view of a perfect crescent beach and the mountains of St. Barths and St. Maarten beyond. Two swimming pools and multiple living/dining areas, as well as wonderful hideaways for you and your friends. Rate of $599/night per suite includes complimentary transport to the villa, daily housekeeping, a welcome package of rum punch, fruit and cheese, as well as complimentary wireless and complimentary phone calls to North America and Europe. Our concierge will make all on-island arrangements and will give guests a cell phone so they may contact the concierge whenever and wherever they are on the island. Minimum of 3 suites required. Tax and service charge not included. Please take a video tour at: www.AnguillaBird.com. Reservations made at AnguillaBird@yahoo.com or 1.414.791.9461.
CAP JULUCA
More Maundays
Cap Juluca's "More Maundays" package allows you to enjoy a fifth night for free when you book four nights at Cap Juluca. This summer, we wanted to make this offer even more enticing, even more rewarding and even more fulfilling. That's why from May 1 – August 31, 2013, you can take advantage of our "More Maundays" package which includes:
A complimentary fifth night stay (when you book four nights)
Little Butterfly Anguilla
Lit Talk Anguilla Package
Private one bedroom luxury apartment, located on Anguilla B.W.I, looking out onto the brilliant turquoise waters of the Caribbean Sea and the majestic mountains of neighboring St. Martin. Perfect for the solo traveler or a couple.
5 nights stay in Luxury Private One Bedroom Apartment
Welcome Fruit and Wine basket
Welcome breakfast stock
Private Chef Gourmet Service of Traditional West Indian Breakfast for two on first morning
Two Complimentary Literary Mementos of Anguilla by Anguillian Authors
1 day housekeeping/laundry service
Concierge service
Rates:
Any 5 nights between May 20 – 30, 2013
US$1,599 inclusive of tax and service
Contact: Janine Edwards
WEB: www.littlebutterflyanguilla.com
CELL: 1-264-235-3666
TEL: 1-264-497-3666
Nathan's Cove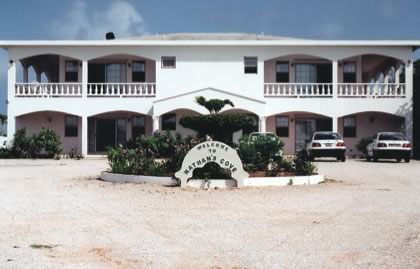 Nathan's Cove located on Meads Bay can provide accommodations for Anguilla Lit Fest 2013. Nathan's Cove is a prime location with Blandchard's and Jacqla restaurants next door. Rates are as follows:Description Rate
One bedroom lower level $180.00 daily
Two bedroom lower level $300.00 daily
Four bedroom lower level $ 540.00 daily
Apartments are equipped with air-condition and internet service.
Contact Earle Gumbs U.S. 301-630-3040
David Hodge Anguilla 264-497-6595
EMAIL: Earlegumbs@aol.com
WEB: http://www.nathanscove.com/
Shoal Bay Villas
PACKAGES FOR SUMMER 2013
MAY 1st TO NOVEMBER 15th
Li t Fest 5 Night Package
Rates inclusive of 10% government tax, 10% service charge & government marketing levy.
1. Studio          $1150.00
2. One bedroom         $1270.00
3. 1 bed/deluxe        $1390.00
4. 1 bed/poolside      $1060.00
5. 2 bed/poolside      $1780.00
6. New 1 bed/poolside  $1120.00
7. New Deluxe Suite    $1510.00
Tel: 264-497-2051
Fax: 264-497-3631
EMAIL: sbvillas@anguillanet.com
www.sbvillas.ai
Posted in
What Is Happening
|
Leave a comment
February 2, 2013
The Anguilla Tourist Board would like to thank all the Anguilla aficionados who so graciously accepted our invitation to share with us their reasons why they should be selected to win a VIP trip to Anguilla for Moonsplash 2013.  The responses received were incredible, and it was very difficult to choose a winner.  After all the scripts were read, our lucky winner is….(drum roll)
Ms  Michelle Stripling!!!
Congratulations, Michelle, and thanks again to all of our participants.
With best wishes,
The Anguilla Tourist Board team.
Posted in
Home Page Featured News
,
Press
|
Leave a comment
January 10, 2013
The most unique Reggae Festival in the Caribbean takes place each year under the first full moon in February 2013.  Moonsplash, which is the brain-child of internationally-acclaimed recording artiste, Bankie Banx, brings together celebrated artistes and specially selected headline acts from around the Caribbean and beyond for four exciting, fun-filled evenings of cool classic Caribbean reggae rhythms set against the backdrop of stunning Rendezvous Bay – by moonlight!
"Moonsplash is simple, with intimate performances in a natural setting," comments founder, Bankie Banx. "We don't pick any particular genre – there's folk, blues, reggae, some soul – just good music.  It's a magical thing".
Moonsplash was originally conceptualized as a roving music festival.  The first Moonsplash was held at Sandy Island, now a popular hotspot for those in search of the great romantic beach getaway.  Then it evolved into a regional festival, with a performance held each night first in Anguilla, then St Maarten, and finally in St Barths.  Eventually, the Dune Preserve became the official home of the Festival in 1995. Crafted from driftwood, retired racing boats and seashells, the funky eclectic style of the Dune ambiance plays a large part in the success of Moonsplash.
Featuring the likes of Moonsplash All-stars, Cat Coore, Benjy Myaz, Omari Banks and Junior Jazz, plus many other favourites, The Moonsplash Music Festival kicks off with a day of fun on the beach on Thursday February 21, with the official Festival Launch party later that evening at 8:30 p.m. Daytime activities continue throughout the three day period, while the nights belong to the headline performances.  Friday night is International Nite, while Saturday is dubbed Legend's Nite.  The Festival wraps up on Sunday February 24 with the Dune Festival – a day of fun, frolic, great food and great music at Bankie Banx's Dune Preserve on stunning Rendezvous Bay. A noteworthy new addition to the Festival is the Kidz-Splash – a special matinee performance for the children which takes place on Thursday afternoon.
Moonsplash 2013, in Alluring Anguilla!
Win a VIP all-expense-paid vacation in Anguilla.
Wanting to visit Anguilla and enjoy the most unique Reggae Festival in the Caribbean?
This is your chance to win a VIP all-expense-paid vacation in Anguilla for 2, plus VIP passes to Moonslpash 2013!
To be apart of the 2013 Moonsplash Music Festival, fill out the form below to let us know why you should be selected to win.
Rules and Redemption
Entry
Participants are only allowed one entry. You are required to submit an entry of 100 words (minimum) to 150 words (maximum), sharing the reasons why you should be selected as the winner.
There will be one vacation stay, for 2 that includes;
Airline tickets (round-trip); airline preference to be decided in consultation with the Anguilla Tourist Board.

Hotel accommodations; to be confirmed by the Anguilla Tourist Board

Transfers to/from Anguilla via St. Maarten; Princess Juliana International Airport

Ground transportation

Meals (where applicable)

VIP passes for 2 for Moonsplash event
Drawings
There will be 1 drawing to take place on January 30th,2013
The winner will be announced on the ATB Facebook Fan Page and on our website, www.ivisitanguilla.com. The drawing will be at random.
Prizes & Redemption
The winner will receive a gift certificate for prize redemption from the Anguilla Tourist Board, which is only valid for use for the promotional offer (Moonsplash 2013; from 21st – 25th February, 2013)
The winner would be responsible for providing accurate details of names of individuals and preferred gateway for travel.
Restrictions and blackout dates apply.  Prizes are not redeemable for cash and non-transferrable.
Prizes are for airline tickets, accommodations, transfers, ground transportation and meals, applicable for 2 only, and do not include other luxuries or services.
Individual restrictions from sponsoring properties may also apply.
Prize is valid only for gateway offer.
Eligibility
Participants that have won a prize from the Anguilla Tourist Board 60 days prior to the drawing will not be eligible.  Immediate family members and employees of the Anguilla Tourist Board are not eligible.  The contest is open to the international traveling community.  The contest is open to the public and trade.
Close
Posted in
Events
,
Home Page Featured News
,
What Is Happening
|
Leave a comment
December 21, 2012
ANNOUNCING "THE EVENT" : AN EXCLUSIVE GOLF & HOLIDAY CHALLENGE
CUISINART GOLF RESORT & SPA, ANGUILLA, BRITISH WEST INDIES
Golfitaliano, in collaboration with CuisinArt Golf Resort & Spa and the Anguilla Tourist Board is pleased to announce the inaugural Golf & Holiday Challenge on the beautiful island of Anguilla in the Caribbean from January 19th to 26th, 2013..
Auspiciously entitled THE EVENT, the week-long tournament will be promoted across social networks to bring together 100 golfers who have been carefully selected from countries across Europe for an exclusive golfing experience with a difference .
Founder of the tournament, Mr Donato Ala notes, "The idea for THE EVENT was born out of a press trip that was organized for me by the Anguilla Tourist Board's representative in Italy, Mr Stefano de Paoli.  The island was so beautiful, and the perfect fit for this event which I believed should be very exclusive.  The idea is that THE EVENT will not just be a championship golf tournament, nor will it be just a holiday. Activities for every day will be completely customized.  From excursions and days devoted to the
Spa and culinary classes for non-players, to parties in the best clubs, and exclusive dinners in the four restaurants at CuisinArt Golf Resort & Spa; to the possibility of
nautical activities never experienced before, including boating, sailing and deep sea fishing for the most adventurous, the intention is to create a memorable vacation experience set against the backdrop of one of the Caribbean's most prestigious Golf Resorts."
General Manager, Mr Stephane Zaharia and  Marcella Giamundo, market representative for Cuisinart Golf Resort & Spa in Italy expressed their pleasure in being a part of the planning process for THE EVENT, working with Mr Ala and the Cuisinart Resort Management team on island to create a "tailor made", program with special attention to detail, yet leaving enough free time to allow the participants to be able to "isolate themselves" and enjoy the island at their leisure.
ABOUT CUISINART RESORT & SPA
CuisinArt Golf Resort & Spa is located on the tranquil island of Anguilla, the most
northerly of the Eastern Caribbean's Leeward Islands.
Nestled in the crescent curve of Rendezvous Bay, this intimate and casually
sophisticated beachfront resort celebrates the ultimate Caribbean escape. With a
choice of 99 luxurious suites and villas, guests are enticed by the magnificent
beach, fine dining at the Resort's acclaimed restaurants, and culinary activities
including cooking classes and wine tastings.
Relaxation and rejuvenation abound at the award-winning Venus Spa featuring
Aquatherapy, and a thrilling challenge awaits golfers at the Resort's stunning 18
Hole Greg Norman Championship Course. The infrastructure of the Resort is
state-of-the-art. The Resort is the first on Anguilla to offer its guests clean air recirculation systems in the rooms and a sprinkler/fire alarm system. It is also the
first island resort built with the most stringent hurricane safety codes as set forth
by Dade County, Florida (Code D, highest hurricane resistant rating).
ABOUT THE CUISINART RESORT GOLF COURSE
The Cuisinart Golf Resort offers an unparalleled golfing experience.  The Greg Norman Signature. 18 Hole Championship Course offers incredible vistas and challenging greens. Players are greeted by the spectacular views of St. Martin and the Caribbean Sea at the tee box of the 384-Yard starting hole. The breath-taking visual appeal continues with holes two and ten sharing a 16.000 square foot green that overlooks the Anguilla Channel. Large Sea grape trees on the left and the Merrywing pond on
the right frame the perilous drive on the 423-yard 16th hole that plays into the
trade winds and finishes with an elevated green surrounded by water and
protected by deep bunkers. The narrowing fairway on the 18th hole ascends forty
feet through rugged terrain to a narrow green carved out of the native plantings.
Press Office
AMV MEDIA ITALY
0039-0574 600269
0039 3356490093
Posted in
Events
,
Home Page Featured News
,
What Is Happening
|
Comments Off
← Older posts