Anguilla's Literary Festival Accommodations Packages
Posted on March 22, 2013 by admin
COME CELEBRATE ANGUILLA'S LIT FEST
MAY 23-26, 2013 | HOSTED BY PARADISE COVE RESORT
Registration Fee: US $150.00 (Includes signature events, panel discussions and shuttle to conference venue)
Subject to change without notice (2013)
For more information call us at: 877.4.ANGUILLA or 1.264.497.2759
The Anguilla Lit Fest Committee is pleased to announce that visitors from the Caribbean who normally require a visa may be granted a visa waiver to permit entry into the island to attend the Lit Fest. Simply contact the Immigration Department at immigration@gov.ai to submit a request for permission to enter without visa, along with a copy of your passport details, flight information and place of stay while on the island.  Address your request to Ms Laureen Bryan, Chief Immigration Officer.
You can register as well as pay for your Anguilla Lit Fest passes online http://ivisitanguilla.com/register
Paradise Cove presents "Lit Talk Anguilla"
Valid for dates May 22 – 27, 2013
4 Nights Accommodation
Welcome Fruit or Rum Punch
Full breakfast
All applicable service charges and levies
Studio Suite US$840.00 (max. 2 persons)
1 Bedroom Suite US$1,100.00 (max. 2 persons)
2 Bedroom Suite US$1,560.00 (max. 4 persons)
Contact us for rates for additional nights, and for extra person(s) in 1 or 2 bedroom suites
Certain terms and conditions will apply
All applicable service charges
WEB: http://www.paradisecoveanguilla.com
TEL: 264-497-6603
Email: info@paradisecoveanguilla.com
Anacaona Hotel
"Anguilla Lit-Fest: A Literary Jollification"
May 22-26, 2013
Four Night Anacaona Getaway Package 2013
Enjoy 4 Nights Accommodation for two, Continental Breakfast daily for two, Two
dinners for two in our Firefly Restaurant including one of our cultural evenings
(Thursday evening "Mayoumba Folkloric Theatre"), Monday Evening Manager/
Owners Cocktail Reception, A bottle of Wine upon Arrival, Accommodation tax
and service charge, Welcome Rum Beverage. Kindly note: Beer, Wine, unless
noted are at additional cost. Additional nights if needed will be charged at
published Rack Rates.
Four Night Double Occupancy Package Rates from US$1,090.00 – US$1,400.00
**Please inquire on additional nights available with or without meals.
Restrictions:
• Promotion is subject to Availability
• Kindly note: Beverages with meals are at additional cost. Additional nights if needed will be
charged at our Rack Rate.
WEB: http://www.anacaonahotel.com
TEL: 1-264-497-6827
BIRD OF PARADISE
"Lit Fest Package"
Anguilla's Bird of Paradise, named one of the top 20 villas in the world by Islands and Ocean Home magazines, offers a Lit Fest Package which is more than $1000/night less than the winter rate. Join together with your friends to rent this villa comprised of four buildings with four master suites, each with an equal view of a perfect crescent beach and the mountains of St. Barths and St. Maarten beyond. Two swimming pools and multiple living/dining areas, as well as wonderful hideaways for you and your friends. Rate of $599/night per suite includes complimentary transport to the villa, daily housekeeping, a welcome package of rum punch, fruit and cheese, as well as complimentary wireless and complimentary phone calls to North America and Europe. Our concierge will make all on-island arrangements and will give guests a cell phone so they may contact the concierge whenever and wherever they are on the island. Minimum of 3 suites required. Tax and service charge not included. Please take a video tour at: www.AnguillaBird.com. Reservations made at AnguillaBird@yahoo.com or 1.414.791.9461.
CAP JULUCA
More Maundays
Cap Juluca's "More Maundays" package allows you to enjoy a fifth night for free when you book four nights at Cap Juluca. This summer, we wanted to make this offer even more enticing, even more rewarding and even more fulfilling. That's why from May 1 – August 31, 2013, you can take advantage of our "More Maundays" package which includes:
A complimentary fifth night stay (when you book four nights)
Little Butterfly Anguilla
Lit Talk Anguilla Package
Private one bedroom luxury apartment, located on Anguilla B.W.I, looking out onto the brilliant turquoise waters of the Caribbean Sea and the majestic mountains of neighboring St. Martin. Perfect for the solo traveler or a couple.
5 nights stay in Luxury Private One Bedroom Apartment
Welcome Fruit and Wine basket
Welcome breakfast stock
Private Chef Gourmet Service of Traditional West Indian Breakfast for two on first morning
Two Complimentary Literary Mementos of Anguilla by Anguillian Authors
1 day housekeeping/laundry service
Concierge service
Rates:
Any 5 nights between May 20 – 30, 2013
US$1,599 inclusive of tax and service
Contact: Janine Edwards
WEB: www.littlebutterflyanguilla.com
CELL: 1-264-235-3666
TEL: 1-264-497-3666
Nathan's Cove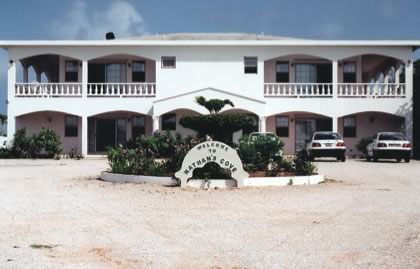 Nathan's Cove located on Meads Bay can provide accommodations for Anguilla Lit Fest 2013. Nathan's Cove is a prime location with Blandchard's and Jacqla restaurants next door. Rates are as follows:Description Rate
One bedroom lower level $180.00 daily
Two bedroom lower level $300.00 daily
Four bedroom lower level $ 540.00 daily
Apartments are equipped with air-condition and internet service.
Contact Earle Gumbs U.S. 301-630-3040
David Hodge Anguilla 264-497-6595
EMAIL: Earlegumbs@aol.com
WEB: http://www.nathanscove.com/
Shoal Bay Villas
PACKAGES FOR SUMMER 2013
MAY 1st TO NOVEMBER 15th
Li t Fest 5 Night Package
Rates inclusive of 10% government tax, 10% service charge & government marketing levy.
1. Studio          $1150.00
2. One bedroom         $1270.00
3. 1 bed/deluxe        $1390.00
4. 1 bed/poolside      $1060.00
5. 2 bed/poolside      $1780.00
6. New 1 bed/poolside  $1120.00
7. New Deluxe Suite    $1510.00
Tel: 264-497-2051
Fax: 264-497-3631
EMAIL: sbvillas@anguillanet.com
www.sbvillas.ai